Information About VIPS
Volunteers in Police Service (VIPS) provides support for resource-constrained police departments by incorporating civilian volunteers so that law enforcement professionals have more time for frontline duty.
Listed below are those councils that have established a VIPS program in Delaware.
The Ocean View Citizen Corps Council has completely integrated their community under the Citizen Corps umbrella of Homeland Security, Community Preparedness and Family Safety. During this past year the Chief of Police for Ocean View Delaware, Chief Ken McLaughlin, embraced his community in helping him serve and protect their neighborhoods. With an already established Volunteer in Police program he formed a Citizen Corps Council, provided them Community Emergency Response Training and holds regular training and educational session for their VIP, know locally as Ocean View Citizen Auxiliary Police. Ocean View developed an outreach program for its community that is in every sense a Neighbor-helping Neighbor program. They are also involved in Special Olympics, a new program for Animal Safety and preparedness call DADS.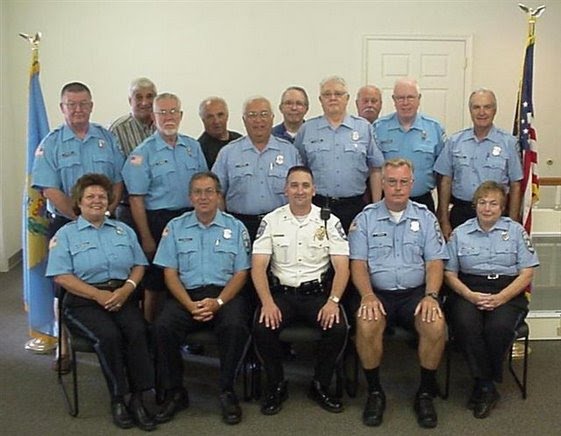 The City of Smyrna Citizen Corps Council is in the process of recruiting and training a VIPS organization that will incorporate community Preparedness, and promote family safety.
Bethany Beach Citizen Corps Council has developed a VIPS that includes their volunteers in patrolling their local communities and provides additional eyes in support of the local Police Department. Additionally they are developing a Child Identification program that will enhance the family safety commitment of their Police Department.
City of New Castle PD Citizen Corps Council has developed a VIPS program for their community. This Citizen police patrol their own communities and support their local police in low intensity events. They have also conducted a CERT Training session for their VIPS organization.
The Town of Selbyville has recently developed a Citizen Corps Council and recruiting and training to stand up a VIP organization to assist the local police in Community safety.
The Town of Harrington has established a Citizen Corps council and with the support of their town council have establish VIPS organization. This Volunteer in Police organization will assist the local police in a variety of community safety issues. Additional they are recruiting and training to stand up a Victims assistance unit. One of the min goals will be to follow up with citizens who have fallen victim to crimes and be an outreach source of communication for the local police.
Delaware State University Counseling Services in collaboration with the Student Health Services and The Department of Public Safety established this education outreach/support program that promotes awareness regarding sexual victimization among DSU students and to foster the development of healthy, respectful relationships among students.